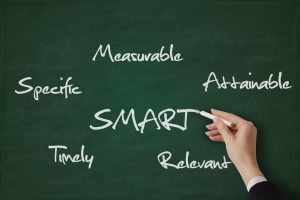 In life and in your business,
You have goals you want to attain
When we set goals, we are motivated
we see what we want in life but most important we know we can achieve it.
But there is a problem…
Sometimes after a few days or a few weeks you lose momentum and you find yourself stuck for one reason or another.
You are not alone
This happens to a lot of people and recently it happened to me.
First, I thought it was the way I use my to-do list, or how I use my calendar but no.
So what is the problem?
I started to ask myself "why?"
Because I'm a driven individual, and I know what I want and I know what I have to-do in other to to get it. Why I was getting stuck?
I started reviewing how I write what I want to-do and how I can do it better.
I found when it comes to making a positive change in your life and business, successful people are those who set specific goals.
For example
Instead of writing "I'm going to exercise every week" write "I'm going to run 1.5 miles, do 60 sit-ups in les than 1 minute and 60 push-ups in less than 1 minute every Monday, Wednesday, and Friday"
Another I'm asked frequently is "How I can I $5,000 to my income every month"
[content_box color="yellow"]
Answering the question below how would you write your goal of "I want $5,000 extra per month"
[/content_box]
5 Questions to Smart Goal Setting
(S) – Specific – I'm specific as possible with my intention?
(M) – Measurable – I've determined exactly how I can measure whether I'm progressing or meeting my intention
(A) – Action Oriented – I will state my goal or intention in present tense, and include action to make it more memorable and powerful.
(R) – Realistic – make sure goals don't become discouraging because they're so huge that will take me longer to achieve them. (Hint: start with smaller goals so that I can achieve them, which builds momentum and confidence)
(T) – Time Based – A goal or intention without a deadline is just a dream! I will assign a specific date or timeline to my goal so that I have something specific to work towards.